The NORNS Awards assumes all entries are original and the entrant either owns the work or has permission from a client or other appropriate party to enter the work, with all rights granted therein. In the event that an entrant without such rights submits an entry, the entrant will not be eligible for the competition. The NORNS Awards are not liable for any copyright infringement on the part of the entrant. Entries must be live and available on the Internet from the date of entry through from May 2022 to May 2023, and accessible via http and standard Web browsers.
Submission of any entry (including Video entries) acknowledges the right of The NORNS Awards to use it for exhibition, promotion and publication purposes in any medium. If an entry receives an award, the manner and details of announcing that nomination and award is strictly within the discretion of The NORNS Awards. The entrant understands that all awards may not be given or publicized in the same manner and some might be presented in a ceremony and others might not.
Entries that contain pornographic material, propagate "hate" messages, make defamatory statements or that are otherwise extraordinarily offensive are not only uncool, they are also not eligible to win a The NORNS.
Acknowledgment of Entries
Entrants will receive an email acknowledgment when an entry has been received, as well as the receipt of the fees payment.
Entries that are fake or contain fake data will not be eligible for judging. This is important specifically as it applies to specific work (work not commissioned or paid for by a client or media entity) that you may consider entering in the Advertising, Media, Education & PR categories.
Ineligible entries may be disqualified at any phase of the competition without notification, if there will be proof of fraud.
Entries are judged on their own merits, not in comparison to other entries in their categories. In some categories, there may be no winners or numerous winners. Work is judged completely on its own merits, originality, creativity, value, and inventiveness. It will also be taken into consideration if the entry corresponds to the chosen category. If you have doubts about which category to choose, do not hesitate to contact our Support Team. No lengthy writings are required to persuade the judges.
Every entry will be judged as per the criteria mentioned before and based on judges' perceptions and experiences, as well as their expectations for each category. Entries are judged individually, not compared one to another and judges give their scores. Final scores are the result of the sum of all scores obtained from all judges in the category. Entries receiving scores between 90-100 points are GOLD Winners. Entries with 80-89 points are SILVER Winners. Entries scoring from 70-79 are BRONZE Winners.
The NORNS Judging Commission will also reward 1 (one) BUSINESS CATEGORY GRAND WINNER, which will be announced ONLY during the Awards Ceremony, and may or may not be present on the list of winners. The Judges, in their absolute discretion, shall select the Grand Winner giving 5 extra points to the best voted. The project that will get the biggest extra total will be announced as Grand Winner.
The Grand Winner is the entry with the highest number of points obtained by the jury.
If a Judge identifies any real or perceived conflicts of interest in relation to the assigned entries, the Judge must immediately notify the Management Company. Judges cannot judge their own company or entry.
All participants will receive a Certificate of Participation.
The International Awards & Luxury Events Pte Ltd and The NORNS Awards decision are final in its sole discretion and binding in relation to all matters relating to Competitions and may not be subjected to any discussions or correspondence.
* If you are not ready, you can always save your entry and come back later to complete it.
We call "Categories" the departments, teams, or results that deserve recognition, and the entries may refer to individuals, teams, or organizations. The first step is to choose what (or who) you want to recognize, and then choose the subcategory. During the registration, you will have to support the nomination by providing data, links, and the name of the person (or team) you would like to be recognized and awarded.
*We can have more than one or none winners by Geographic area (USA, Canada, LATAM, EMEA, APAC, CIS)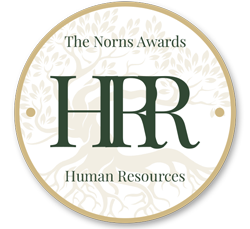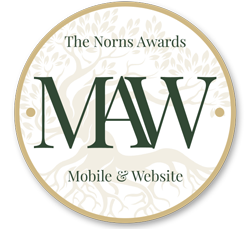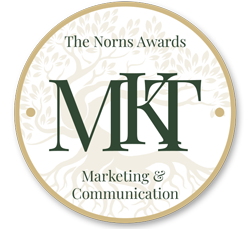 MKT
Marketing & Communication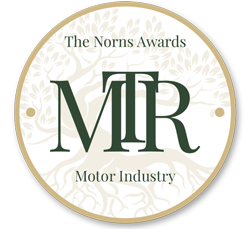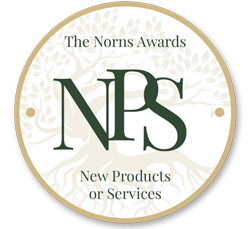 NPS
New Products or Services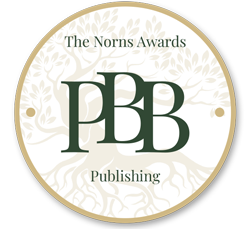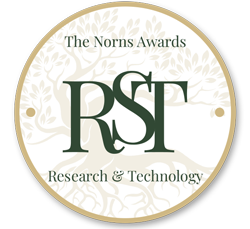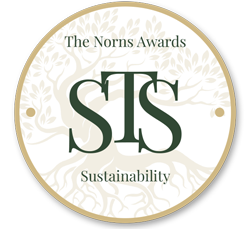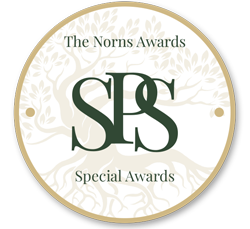 SPS – Special Awards:
This category will award individuals with remarkable achievements in any industry. Nominations will come from our Main Sponsors, Judges, Internal Research Commission, or popular nomination. Winners can come from any industry except the weapons or porno industry, regardless of race, ethnicity, age, gender, religion, sexual orientation, gender identity, gender expression, disability, economic status, and other diverse backgrounds.

Fees may vary according to a few simple rules
*Amounts stated in U.S. dollars.