The NORNS Awards assumes all entries are original and the entrant either owns the work or has permission from a client or other appropriate party to enter the work, with all rights granted therein. In the event that an entrant without such rights submits an entry, the entrant will not be eligible for the competition. The NORNS Awards are not liable for any copyright infringement on the part of the entrant. Entries must be live and available on the Internet from the date of entry through July 2023 to March 2024, and accessible via http and standard Web browsers.
Submission of any entry (including Video entries) acknowledges the right of The NORNS Awards to use it for exhibition, promotion and publication purposes in any medium.
If an entry receives an award, the manner and details of announcing that nomination and award is strictly within the discretion of The NORNS Awards. The entrant understands that all awards may not be given or publicized in the same manner and some might be presented in a ceremony and others might not.
Entries that contain pornographic material, propagate "hate" messages, make defamatory statements or that are otherwise extraordinarily offensive are not only uncool, they are also not eligible to win a The NORNS.
Acknowledgment of Entries
Entrants will receive an email acknowledgment when an entry has been received, as well as the receipt of the fees payment.
Entries that are fake or contain fake data will not be eligible for judging. This is important specifically as it applies to specific work (work not commissioned or paid for by a client or media entity) that you may consider entering in the Advertising, Media, Education & PR categories.
Ineligible entries may be disqualified at any phase of the competition without notification, if there will be proof of fraud.
Entries are judged on their own merits, not in comparison to other entries in their categories. In some categories, there may be no winners or numerous winners. Work is judged completely on its own merits, originality, creativity, value, and inventiveness. It will also be taken into consideration if the entry corresponds to the chosen category. If you have doubts on which category to choose, do not exitate to contact our Support Team. No lengthy writings are required to persuade the judges. 

Every entry will be judged as per criteria mentioned before and based on judges (link alla pagina judges) perception and experience, as well as to their expectation for each category. Entries are judged individually, not compared one to another and judges give their scores. Final scores are the result of the sum of all scores obtained from all judges in the category. 

If a Judge identifies any real or perceived conflicts of interest in relation to the assigned entries, the Judge must immediately notify the Management Company. Judges cannot judge own company or entry.

All participants will receive a Certificate of Participation.

The International Awards & Luxury Events Pte Ltd and The NORNS Awards decision are final in its sole discretion and binding in relation to all matters relating to Competitions and may not be subjected to any discussions or correspondence.
Sustainability
Eco-friendliness: Projects that minimize their environmental impact, reduce carbon emissions, and promote sustainable practices.
Renewable: Projects that utilize renewable energy sources and promote the use of sustainable materials.
Resource conservation: Projects that focus on efficient resource management, waste reduction, and recycling.
Resilience: Projects that demonstrate the ability to adapt and withstand environmental challenges and climate change.
Community-driven: Projects that engage and empower local communities, promoting their involvement and benefiting their well-being.
Startups
Innovation: Startups that introduce novel ideas, technologies, or business models to address existing challenges or create new opportunities.
Sustainability: Startups that incorporate sustainable practices into their operations and products/services.
Growth-oriented: Startups with a clear vision and strategy for scaling their operations and achieving long-term growth.
Dynamic: Startups that demonstrate agility, adaptability, and the ability to respond to changing market dynamics.
Impactful: Startups that have a significant positive impact on society, the economy, or specific communities.
Research and Technology
Groundbreaking: Projects that push the boundaries of knowledge and make significant advancements in their respective fields.
Cutting-edge: Projects that utilize the latest technologies, methodologies, or techniques to address research questions or develop innovative solutions.
Creative: Projects that demonstrate originality, imagination, and unconventional thinking in their research approach or technological development.
Innovative: Projects that introduce new ideas, concepts, or applications that have the potential to transform industries or improve existing systems.
Insightful: Projects that provide valuable insights, new perspectives, or a deeper understanding of complex phenomena.
Marketing & Creative
Strategic: Marketing campaigns that align with overall business objectives, target the right audience, and utilize effective messaging and channels.
Impactful: Marketing campaigns that create a significant impression, generate measurable results and influence target audiences.
Engaging: Campaigns that captivate and involve the audience through compelling storytelling, interactive elements, or experiential marketing techniques.
Innovative: Marketing campaigns that utilize innovative approaches, technologies, or platforms to stand out from the competition.
Memorable: Campaigns that leave a lasting impression, resonate with the audience, and are easily recalled or shared.
Innovation
Cutting-edge: Projects or initiatives that incorporate the latest technologies, methodologies, or practices.
Disruptive: Innovations that challenge existing norms, break traditional barriers, and create new paradigms or business models.
Pioneering: Projects that pioneer new frontiers, explore uncharted territories, or introduce entirely new concepts.
Visionary: Innovations that demonstrate a clear vision of the future and anticipate trends or societal needs.
Game-changing: Innovations that have the potential to revolutionize industries, create transformative impacts, or reshape the way things are done.
Diversity & Inclusion
Applicable: Initiatives that address specific needs and challenges faced by diverse communities or underrepresented groups.
Empowering: Projects that empower individuals or communities by providing equal opportunities, resources, or support.
Transformative: Initiatives that lead to positive changes and transformation in promoting diversity, inclusion, and equality.
Equitable: Projects that ensure fairness, justice, and equal access to resources, opportunities, and benefits for all.
Inspiring: Initiatives that inspire and motivate others to embrace diversity, foster inclusion, and promote equality in their respective spheres.
* We will revise your Entry BEFORE sending you instructions on how to pay.
We call "Categories" the departments, teams or results that deserve recognition, and the entries may refer to individuals, teams or organizations. The first step is to choose what (or who) you want to recognize, and the second in which industry. Example: you choose the category Startup, and then choose as industry Hospitality & Leisure if you want to award your team (or an individual) because of their achievements. During the registration you will have to support the nomination by providing data, links, and the name of the person (or team) you would like to be recognized and awarded.

In case you have any doubt, do not hesitate to contact our team at entry@thenornsawards.com
*in each of the following geographic areas (USA, Canada, Latin America, EMEA, APAC and CIS). The result will be a combination of criteria that include growth, crisis management, innovation, inclusion and diversity programs and employees recognition.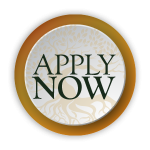 We call "Categories" the departments, teams, or results that deserve recognition, and the entries may refer to individuals, teams, or organizations. The first step is to choose what (or who) you want to recognize, and then choose the industry. During the registration, you will have to support the nomination by providing data, links, and the name of the person (or team) you would like to see recognized and awarded.
*We can have more than one or none winners by Geographic area (USA, Canada, LATAM, EMEA, APAC, CIS)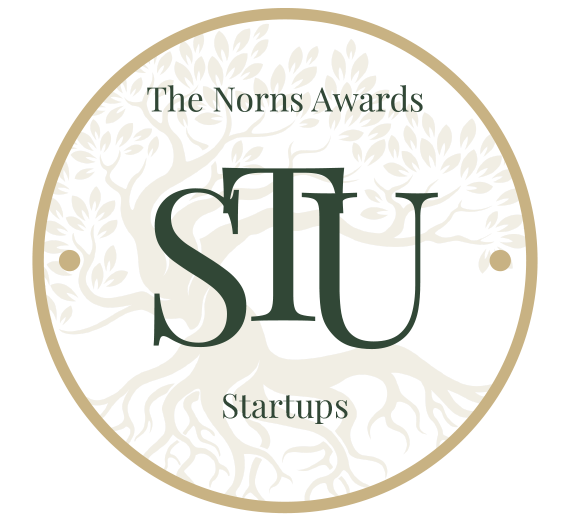 STU – Startups
Any company in the early stages of operations that wants to promote its product or service by registering its own project in our awards program.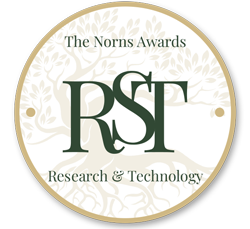 RST – Research & Technology
Any company that focuses primarily on manufacturing, support, research, and development based on computing, telecommunications, and consumer electronics—technology-intensive products and services—which include businesses related to digital electronics, software, optics, new energy, and Internet-related services, such as cloud storage and e-commerce services.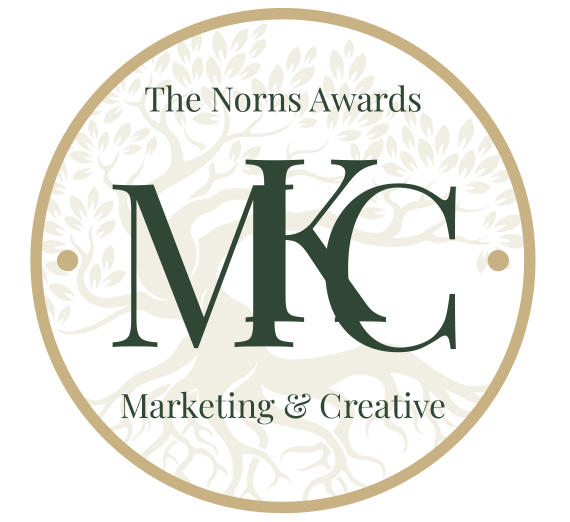 MKC – Marketing or Creative
Any business that uses creative strategies to help clients achieve their goals, sometimes called marketing agencies, typically focuses its efforts in one of the following areas: Strategy: how a company serves customers, generates revenue, or provides services to other companies in terms of the marketing mix, i.e., product, price, place, and promotion. It assists businesses in the planning, execution, and evaluation of marketing strategies. It could either offer a specialized service or a bundle.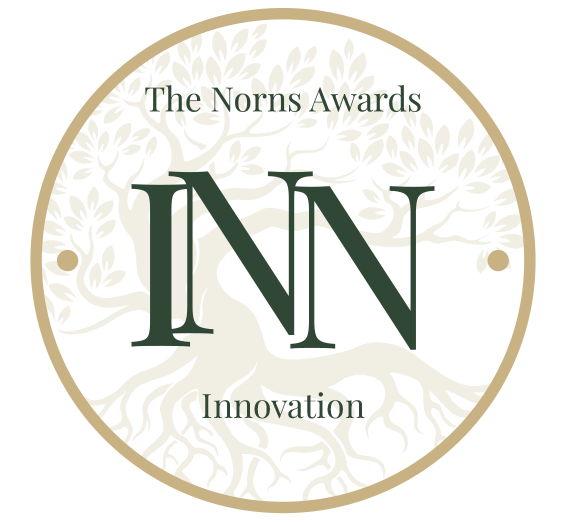 INN – Innovation
Recognizes exceptional breakthroughs and pioneering advancements that push the boundaries of traditional norms, harnessing creativity and cutting-edge technology to redefine the future. This category celebrates visionary individuals and teams who have revolutionized industries, inspiring others with their game-changing ideas and transformative solutions.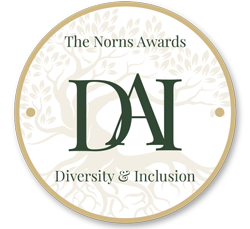 DAI – Diversity & Inclusion
Projects about diversity, inclusion, and belonging. We consider diversity to be the representation of different people in the organization; inclusion is ensuring that everyone has an equal opportunity to contribute to and influence every part and level of a workplace; and belonging is ensuring that everyone feels safe and can bring their full, unique selves to work.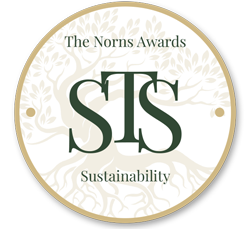 STS – Sustainability
Sustainability consists of fulfilling the needs of current generations without compromising the needs of future generations while ensuring a balance between economic growth, environmental care, and social well-being. Projects must be based on the principles of sustainability, which are made up of three pillars: the economy, society, and the environment.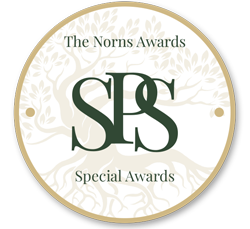 SPS – Special Awards
This category will award companies (profit or non-profit) or individuals with remarkable achievements in any industry. Nominations will come from our Main Sponsors, Judges, Internal Research Commission, or popular nomination. Honored can come from any industry except the weapons or porno industry, regardless of race, ethnicity, age, gender, religion, sexual orientation, gender identity, gender expression, disability, economic status, or other diverse backgrounds.

Fees may vary according to a few simple rules:
*Amounts stated in U.S. dollars.