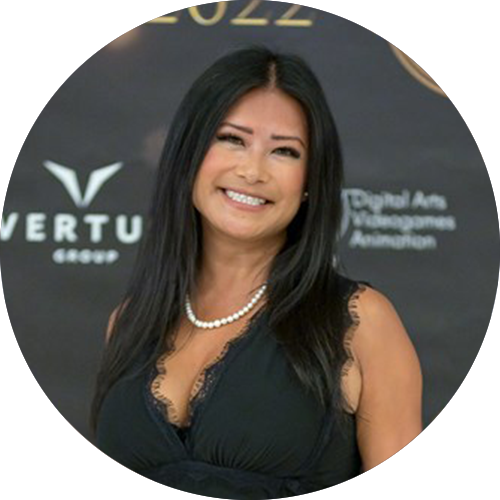 International VP of Marketing
vGeneration
United States
As someone who has nearly three decades of sales and marketing, networking/event hosting, and real-life, in-the-trenches business experience, Rina is known for always being on the go and always seeking out the latest trends. For her ability to build bridges, she is also known as the "Connector" – she has an innate talent for establishing meaningful relationships with people from all over the world. Her street-savvy skills have inspired women, globally, to strive toward a decentralized lifestyle by taking ownership of their lives.
Her global experience and understanding of different industries' dynamics have given her an edge and a deeper understanding of what makes marketing work. Multi-faceted and innovative by thinking outside the box, Rina has been able to adapt to many unforeseen challenges that have turned into huge opportunities for learning, growth, and success – resulting in a win for every company she has worked for. A champion for those underprivileged and unprepared for economic downturns and business cycles, Rina advocates for change as she promotes educated, positive and judicious changes one person at a time. 
A city girl at heart with roots in Singapore and Malaysia, Rina has been extremely blessed with big dreams and an open mind early in life. This led her to various opportunities that gave her diverse experiences and enabled her to see challenges as opportunities for growth. It is now her mission to pay it forward with a company that puts people and privacy before profits.
Rina has an amazing 27-year-old son that has helped her learn more about herself than any other person or experience. She is a city dweller that loves to travel, and cook – like a red seal chef (always on the hunt for the best Clam 'Chowda' and beef carpaccio). Rina puts faith and personal development on a pedestal.